Worldwide full Professors in Geriatric Medicine and other medical specialities.
Worldwide full Professors and Experts in Gerontology (nursing, nutrition, psychology, sociology and also architecture, demography, economy, engineering and […]).
The tutors involved in a session should participate in all teaching activities.
Prof. Julie Byles
Emeritus Professor Julie Byles AO BMed PhD FAAHMS, is an Honorary Professor at the University of Newcastle.
As a clinical epidemiologist, Professor Byles interests are in risk determination, health assessment, other health care evaluation, and measurement of health outcomes. As a Gerontologist and Fellow of the Australian Association of Gerontology, Professor Byles' research interests in ageing include the role of health and long-term care services, preventive activities, and treatments in maintaining the quality of life for older people, and in determining physical, psychological, and social factors associated with the optimal physical and mental health of men and women as they age. Her work has included health assessment, medications used by older people, sleep disturbance, health effects of alcohol, nutrition screening and interventions, health and retirement, and prevention of falls in residential care, and use and impacts of long-term care.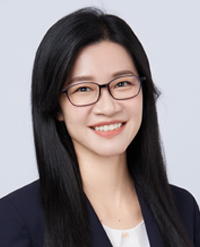 Prof.Fei-Yuan Sharon Hsiao
Professor and Director Graduate Institute of Clinical Pharmacy College of Medicine, National Taiwan University
Dr. Fei-Yuan Sharon Hsiao is currently the professor and director of Graduate Institute of Clinical Pharmacy, College of Medicine, National Taiwan University. Dr. Hsiao received her B.S. in Pharmacy and M.S. in Clinical Pharmacy from Taipei Medical University, and her Ph.D. degree in Public Health from National Yang- Ming University. Before joining National Taiwan University, she received a two- years of postdoctoral training at Pharmaceutical Health Services Research Department at University of Maryland.
As a pharmacoepidemiologist by training, Dr. Hsiao has extensive experiences in real-world studies focusing on post-marketing surveillance, gerontology and several clinical fields. She has involved in several projects at the national level, including building and maintaining the pharmacovigilance system in Taiwan, funded by Taiwan's Food and Drug Administration (TFDA). Dr. Hsiao has authored more than 160 peer-reviewed journal papers. In 2016, with great honor, Dr. Hsiao was awarded the Ronald D. Mann Best Paper Award from the International Society of Pharmacoepidemiology (ISPE). In 2019, she was awarded the Wu Da-Yu memorial award from the Ministry of Science and Technology, Taiwan, for her continuous academic devotion and achievement in researches of public health.
Dr. Hsiao has devoted herself in public policy for several years. Since 2014, she serves as the board member of Drug Safety Committee, TFDA, Taiwan. With her background in Pharmacoeconomics, Dr. Hsiao serves as the board member of expert committee in Medical Review and Pharmaceutical Benefits Division, National Health Insurance Administration (NHIA), Taiwan since 2015. and the board of Pharmaceutical Benefit and Reimbursement Scheme Joint Committee (PBRS), NHIA, Taiwan since 2017. Dr. Hsiao also supports several professional organizations. She is currently the executive director of the Taiwan Society for Pharmacoeconomics and Outcome Research (TaSPOR) and director of the Taiwan Association of Integrated Care.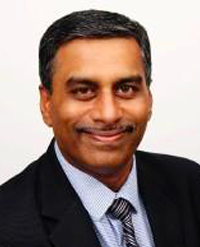 Dr. Gopinath Kango Gopal
Dr. Gopinath Kango Gopal M.B.B.S, M.D., FRACP,  Clin. Dip. Pall Med
Professor and Head, Department of Geriatrics, Christian Medical College, Vellore-Areas of interest include Movement disorders in the elderly, osteoporosis, palliative care in the elderly, and infections in older people. Research Areas: Movement disorders in the elderly, osteoporosis, palliative care in the elderly, and infections in older people.
Registered with the Royal Australian College of Physicians, Australia since 2013
Member of the Movement Disorder Society  – 2013
LMR (Life Member Regular) – Indian Academy of Geriatrics
Non-Post Graduate (PG) registrar in RUHSA, CMC Vellore between 2001 -2002
Hospital Infection control Officer, CMC Vellore between 2002 – 2003
Residency Postgraduate Training in Geriatric Medicine, CMC Vellore: 2003 – 2006
Lecturer of Geriatric Medicine/ Internal Medicine – 2006 to 2011
Registrar in Aged care services, The Queen Elizabeth Hospital, Adelaide, Australia: February 2011 till July 2013
Senior registrar in Palliative care, The Queen Elizabeth Hospital, Adelaide, Australia: July 2013 to February 2014
Associate professor, Geriatric Medicine, CMC Vellore: Dec 2011 to July 2016
Professor, Dept. of Geriatrics, CMC Vellore: July 2016 to till date
Head of the Department of Geriatrics, CMC Vellore: 08.07.2021 to till date
Dr. Ding-Cheng
Dr. Ding-Cheng (Derrick) Chan is the Deputy Director of National Taiwan University Hospital (NTUH) Healthcare System Administration Center and Director of Department of Geriatrics and Gerontology at NTUH in Taipei, Taiwan.
His research focuses on drug-related problems, frailty, sarcopenia, and osteoporosis. In 2014, he plays a central role in developing the "Fracture Liaison Services (FLS)" at NTUH and its BeiHu branch. The two programs were accredited as gold medal (NTUH), and silver medal (NTUH-BB) for best practice programs of the Capture the Fracture® (CtF) campaign from International Osteoporosis Foundation (IOF). He worked with the Taiwanese Osteoporosis Association to host workshops to promote FLS network in Taiwan. In March 2017, with 22 programs, TOA received the best secondary fracture prevention campaign award at the WCO-IOF-ESCEO Florence 2017. He played pivotal role in developing the "Consensus on Best Practice Standard for Fracture Liaison Service in the Asia Pacific Region", and he was a Co-Chair of the Asia Pacific Fragility Fracture Alliance. Prof. Chan also actively participated in IOF Committee of Scientific Advisory working groups, and annual meeting. In 2022, he participated the CtF Partnership program to become a post fracture care mentor in Taiwan. He is also a member of the secondary fracture prevention special interest group of the Fragility Fracture Network.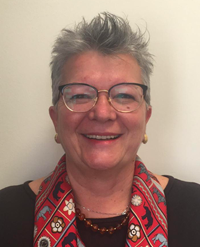 Dr. Stefania Maggi
Dr. Stefania Maggi is a Geriatrician and Epidemiologist with specific interest in the epidemiology of aging and in the analysis of factors promoting healthy Aging in a lifelong approach. She is currently working as Research Director at the CNR Aging Branch-Institute of Neuroscience in Padua, Italy, and coordinating several national and international research projects on nutrition, vaccines and life style as key factors for promoting healthy aging.
Dr. Maggi is past-President of the European Geriatric Medicine Society (EuGMS) and currently active in several EuGMS working groups, she is Vice-President of the European Interdisciplinary Council on Aging (EICA), member of the IOF Committee of Scientific Advisors and Member (ex-officio) of the ESCEO Board. Since 2016, she is a member of the Accademia Galileiana.
Dr. Maggi is Editor in Chief of "Aging Clinical and Experimental Research" (Springer) and authored more than 500 manuscripts in peer-reviewed journals and many book chapters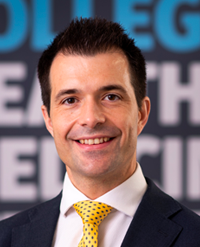 Dr. Andrea Coda
Dr. Andrea Coda is the Head of Discipline & Program Convenor (Podiatry) at the University of Newcastle (Australia). He is an AHPRA registered Podiatrist with over 16 years of international clinical experience. Andrea is a Senior Fellow for 'United Nations Institute for Training and Research' (UNITAR) at 'CIFAL Newcastle'. Dr Coda is a founding member of the 'Equity in Health and Wellbeing Research Program' at the Hunter Medical Research Institute (HMRI) and serves as 'Honorary Allied Health Clinical Academic Conjoint' for the Hunter New England Local Health District. Andrea actively contributes to the field as a Clinical Advisor for the Ministry of Health in the Catalan government. He also holds an international 'Conjoint Academic' position at the University of Manresa-Barcelona (Cataluña, Spain).
Andrea is passionate to integrate innovative technologies into the Podiatry program, ensuring that students receive the most advanced, evidence-based education, and graduate as 'life-ready' professionals.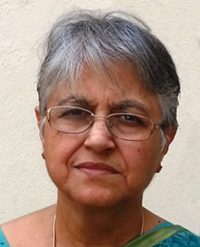 Prof. Alka Ganesh
Prof. Alka Ganesh was professor and head of the department of Medicine in Christian Medical College Vellore, TamilNadu India, from1978 to 2008, till retirement. She received training in Geriatrics in 1996 from Newcastle-on-Tyne, UK, after which she has worked towards improving elder care, and training doctors in geriatric medicine. After retirement she started a home-visiting programme with a multi-disciplinary team. This programme in now formalized into a hospital-based  department of home services.
She served as the President of the Indian Academy of Geriatrics from 2014 to 2016. She is a firm believer in the need for a robust primary care- based health service, and has worked hard to promote Family Medicine as a popular specialty in India.
She has written a book on "Prescribing for common medical illnesses", and "Essentials of Family Medicine : a case-based approach".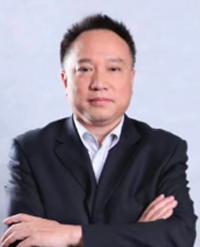 Prof. Piu Chan
Dr. Piu Chan is a Professor and Chair of the faculty of geriatrics of Capital Medical University, and Director of National Clinical Research Center for Geriatric Disorders. He is also a Professor of Neurobiology and Neurology at the Xuanwu Hospital.  Dr Chan has established the Beijing Longitudinal Study on Aging II cohort and published extensively on frailty, dementia and Parkinson's disease. He has participated in the development of WHO ICOPE project and lead the implementation in China.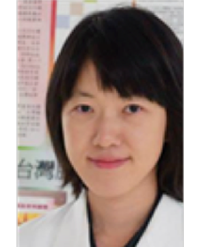 Dr. Chih-Ping Chung
Dr. Chih-Ping Chung has made significant contributions in both clinical and academic spheres. In her clinical role, Dr. Chung has served as an attending doctor since 2006 and ascended to the position of Chief of the Stroke Critical Care Unit at Taipei Veterans General Hospital in 2022. Her responsibilities encompass acute and critical stroke care, where her expertise and leadership have been instrumental in improving patient outcomes.
As a Professor of Neurology since 2021, Dr. Chung's academic pursuits have been equally impressive, with a primary focus on two key areas:
Cerebral Small Vessel Disease (SVD): Dr. Chung has delved deeply into the clinical features and trajectory of covert and hereditary SVD (particularly CADASIL). Her research has extended to deciphering the intricate brain mechanisms underlying adverse outcomes associated with SVD. Notably, she has pioneered the development of evaluation tools utilizing cutting-edge AI and big data analysis techniques. Her groundbreaking work in this area has been published in top-tier journals, including Neurology, Stroke, Annals of Neurology, and Brain Communications.
Physio-Cognitive Decline Syndrome (PCDS) as the study model for exploring the muscle-brain axis in accelerated aging: Dr. Chung has made significant strides in establishing the phenotype and study model of combined mobility and cognitive impairments in older individuals. Her research has illuminated the complex relationship between physical and cognitive decline, unveiling the underlying mechanisms that contribute to both physical frailty and dementia in aging populations. Her findings, published in esteemed journals such as Age and Ageing, Neurobiology of Aging, and Archives of Gerontology and Geriatrics, have far-reaching implications for the field of gerontology. She has been granted the Brain Technology Innovation Research and Application Project from National Science and Technology Council, Taiwan in 2023. This project is designed to illustrate the central hypothesis that "muscle-to-brain" axis modulates brain structures and functions in older people. The lines of evidence led to the hypothesis that PCDS might be the early manifestation of an unexplored, novel neurodegenerative disorder related to, or even originated from aged skeletal-muscle. This project works with basic molecular studies (Aim 1), big-data neuroimaging computational analytics (Aim 2), and clinical longitudinal cohort studies and intervention trials (Aim 3) to decipher the mechanism.
TUTORS September, 2023 – Long Term Care –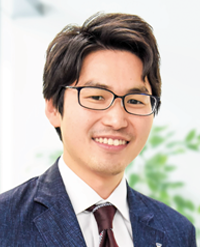 Prof. Gojiro Nakagami, PhD, RN
Professor, Department of Gerontological Nursing/Wound Care Management and Global Nursing Research Center
Graduate School of Medicine, The University of Tokyo, Japan
Professor Gojiro Nakagami received his bachelor degree in nursing from Kobe University in 2004. In 2009, he completed the doctoral course at the University of Tokyo and received his PhD in health sciences. During the doctoral course he was awarded a Research Fellowships for Young Scientists from Japanese government. In 2009, he became an assistant professor at the University of Tokyo and from 2010, he had been served as a lecturer. From 2013 to 2014, he was appointed as a visiting scholar at University of California, Los Angeles, School of Nursing. In 2017, he was appointed as an associate professor at the University of Tokyo and since 2022, he has been appointed as a full-professor of nursing at the same university.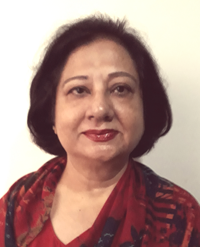 Prof. Mala Kapur Shankardass
Dr. Mala Kapur Shankardass, an international consultant, is an academician, researcher, writer and an activist with higher educational qualifications inclusive of doctoral and post-doctoral specialization in sociology, health social sciences and gerontology (ageing issues). She retired in March 2021 after 38 years of teaching experience and holding important positions as Senior Faculty Member from University of Delhi, India. She has done and continues to do prestigious assignments for various Indian and foreign institutions including United Nations. She is Member of different Committees constituted by a varied Ministries and departments under Government of India. She holds honorary positions with a few international and national organizations, is affiliated as an Expert/Resource Person and delivers lectures/keynote addresses, chairs technical sessions, examines research projects, reviews manuscripts for publishing houses and universities based in India and abroad. She has published 13 books with reputable world publishers, has 3 forthcoming in the next few months, many chapters and over 100 articles in specialized journals, magazines and newspapers. Since 1990s she is recipient of fellowships and awards for her professional work. She is Board Member of a few civil society agencies, Editorial Advisor to scientific journals and works at both micro and macro level advocating for appropriate policies, programs, research and pragmatic action from a right based perspective and with a life cycle approach towards quality of life issues for the wellbeing of humanity across ages.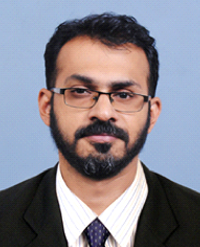 Dr. Steve Paul Manjaly
Prof. Steve Paul Manjaly is a Senior Consultant and Associate Professor in the Department of Geriatrics Apollo Hospitals Educational and Research Foundation.
Apollo Hospitals, in Bangalore, India. His areas of interest include dementia, PD, falls, frailty malnourishment, delirium and polypharmacy in older persons. He received the "Double Helical National Health Awards – 2019" for distinguished contribution in Geriatric care, at The Lalit, New Delhi on 17 Feb 2020.
TUTORS August, 2023 – Cancer –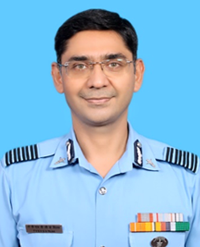 Gp Capt (Dr) TVSVGK Tilak
MD (Med) DNB (Med) DM (Med Onco) FIMSA FRCP (Glasg)
Prof (Medicine) & Medical Oncologist
Command Hospital (Air Force) Bangalore
Academic awards during graduation and post graduation, including AFMC and Pune University Gold Medal in Medicine
Established the Bone Marrow Transplant Centre at Command Hospital Air Force, Bangalore in 2015
Member of American Society of Clinical Oncology [ASCO]; European Society of Medical Oncology [ESMO] Certified
Joint Editor- Indian Journal of Medical and Pediatric Oncology [IJMPO]
Involved in setting up of two DRDO-AFMS Covid Hospitals at Delhi & Patna in 2020
Publications: 32 [National-21; International-09]
Interests:
Academic: Geriatric Oncology
Non-academic passions include running and cycling
Prof. Kim de Nooijer
Kim de Nooijer graduated in 2017 as a Research MSc in Health Sciences, specialization Clinical Epidemiology at the Erasmus MC Rotterdam (The Netherlands). She joined the End-of-Life Care Research Group at the VUB as a Doctoral Researcher in 2017. She obtained her PhD in Social Health Sciences in July 2022.  Her doctoral thesis focused on developing and evaluating a specialised palliative home care service intervention for older people with frailty in Flanders. Currently, her research focuses on older people and palliative care, as well as palliative care research methods.
Prof. Chun-Yu Liu (TW)
Medical Director, Division of Transfusion Medicine, Department of Medicine, Taipei Veterans General Hospital,
Associate Professor, School of Medicine, National Yang-Ming Chiao-Tung University, Taipei, Taiwan
Dr. Chun-Yu Liu is a Medical Oncologist and a Hematologist at Taipei Veterans General Hospital (TVGH). He is also an associate professor at National Yang-Ming Chiao-Tung University. He is currently a key member of the Comprehensive Breast Health Center of TVGH, serving as a consultant for the molecular tumor board of breast cancer. As a physician scientist, his research focus on new drug mechanisms of anti-cancer agents and translational research for breast cancer
TUTORS July 15, 2023 – Mental Health in older adults –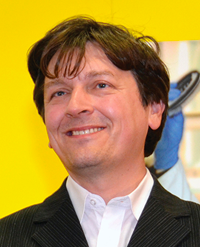 Prof. Dominic Ffytche
Professor Ffytche is Professor of Visual Psychiatry in the Department of Old Age Psychiatry at the Institute of Psychiatry, Psychology and Neuroscience, King's College London. He is also Clinical Lead and Consultant Psychiatrist to the National Visual Perceptual Disorder service at the Maudsley Hospital. He researches how brain mechanisms of vision lead to visual hallucinations, visual illusions and related symptoms in neurodegenerative brain and eye disease and treatments for these symptoms.  
Prof. Ayae Kinoshita
Dr. Ayae Kinoshita is a physician and professor at Kyoto University Graduate School of Medicine, with more than 30 years of experience as a neurologist and researcher in the field of dementia. After working as a staff neurologist, she entered Kyoto Univ Grad School of Medicine, then received Ph.D. in 1998. Since then, she has been specializing in effective intervention for dementia patients.
Prof. Surehka
She is Professor in one of the most prestigious medical colleges in India – Christian Medical College Vellore since 2012. She is the Editor for the Journal of Indian Academy of Geriatrics, part of the core committee for Medical Education in the National Medical Council recognised Nodal Centre at Vellore. She is also a Quality Assessor for the NABH, which is an organisation which certifies the quality in Health Care Facilities in India. She has over 20 publications in national and international journals of repute and has written 2 book chapters.
TUTORS June 17, 2023 – Infections –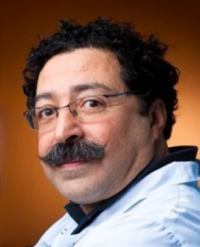 Prof. Joel Belmin (FR)
Joël Belmin is Professor of Geriatrics at Sorbonne University in Paris. He coordinates a number of geriatrics and gerontology courses at Sorbonne Université, including the Master 2 Expertise in Gerontology speciality (Master Santé), the Capacité de Gérontologie, and 16 university diplomas covering specific areas of gerontology and geriatrics, some of which relate to Alzheimer's disease. He runs the Trans-Innov Longévité programme for Sorbonne University, which focuses on teaching gerontology using innovative teaching methods that incorporate digital technology and distance learning. He has coordinated several books on geriatrics, including Gériatrie (collection pour le praticien, Elsevier/Masson, 2018) and Gériatrie du Collège National des Enseignants-Chercheurs de Gériatrie (collection référentiels des collèges, Elsevier/Masson, 2014). He heads the neuro-psychogeriatric geriatrics department at Hôpital Charles Foix in Ivry-sur-Seine and coordinates the hospital's geriatrics unit. He also provides memory and geriatric consultations at the hospital.
Prof. Chang Won Won (KR)
Chang Won Won, MD, MPH, PhD
OFFICE: Department of Family Medicine, Senior Health Care Center, Kyung Hee University Hospital, Korea
Education  
1981-1987  Bachelor of Medicine, Seoul National University
Medical Society Activites 
2013-Now Director, Senior Health Care Center, Kyung Hee University Hospital
2020-2021 Chairman of board directors, Korean Geriatric Society
2022-Now President, the Korean Society of Sarcopenia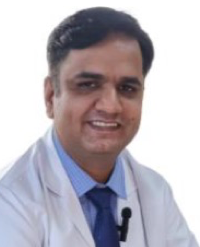 Prof. Deepak Kumar (IN)
Associate Professor Department of Medicine and Infectious Diseases
All India Institute of Medical Sciences Jodhpur (Rajasthan)
 EDUCATIONAL QUALIFICATIONS–
M.B.B.S from Dr. S. N. Medical College, Jodhpur, Rajasthan.
M.D Medicine from Dr. S N Medical College, Jodhpur, Rajasthan completed on 29th June 2013.
ACHIEVEMENTS –
Course co-ordinator for DM Infectious diseases in All India Institute of Medical Sciences Jodhpur
Working as Dean (Assistant) Research in All India Institute of Medical Sciences Jodhpur.
Working as Nodal Officer in COVID-19 management in All India Institute of Medical Sciences Jodhpur.
Working as Coordinator DM (Infectious Disease) program, All India Institute of Medical Sciences Jodhpur.
Awarded Certifications of Training of Trainer in NTEP-2021 by WHO.
Completed Infectious Diseases Certificate Course in 2018
Investigator in ICMR AMSP project, OTAC Study (Sweden), WHO Covid-19 and Cardiovascular Disease Survey
Received Outreach grant for oral presentation in ECCMID 2021, Portugal
Worked as Nodal Officer in
ART plus center, Dr. S. N. Medical College Jodhpur
Emergency Medical Ward MDMH, Dr. S. N. Medical College Jodhpur and attached hospital.
In charge of Tuberculosis DOTS center MDMH, Dr. S. N. Medical College Jodhpur
Research and Publications :
More than 70 scientific publications & 3 book chapters in National & International Journals
Involved in various intramural, extramural projects & as a guide for residents in Medicine & Infectious dIseases
More than 14 paper & oral presentations in International & National conferences
Life member of API, IDSA, ESCMID, CIDS, CIDS Jodhpur chapter
TUTORS May 13, 2023 – Metabolic disorders in older adults –
Prof. Shamasunder Acharya (AU)
Associate Professor Shamasunder Acharya graduated from India and completed advanced training in Endocrinology and General Medicine in the UK.
After serving the National Health Service UK for 10 years, Sham moved to Newcastle in 2009. He is currently the Director of Greater Newcastle Diabetes services and the clinical lead for Diabetes Alliance, Hunter New England Health. He works as a senior staff specialist at John Hunter hospital. He holds a conjoint Associate Professor appointment with the University of Newcastle.
Sham is a dedicated endocrinologist whose work has led to significantly improved outcomes for people with diabetes. In the Alliance Diabetes Integration Project, Sham and his team are integrating specialist teams with GPs through patient case conferences to educate GPs about diabetes management. This has been a huge success and team has already integrated 115 out of 314 practices in our health district. In addition, diabetes master classes developed and delivered by Sham and his team have been very popular and more than 30% of GP work force have participated in the educational series. Sham has also set up an integrated diabetes and endocrine certificate course in India in conjunction with overseas faculty. For his efforts, he received the 'staff member of the year 2016' at HNE LHD and the same year he received the excellence award from NSW Premier for Diabetes Alliance integration work. He has supervised many research projects and has over 60 national and international publications.
Prof. Chan Yoke Mun (MY)
Dr. Chan Yoke Mun is a clinical dietitian at the Department of Nutrition and Dietetics, Faculty of Medicine and Health Sciences, Universiti Putra Malaysia (UPM). She is currently leading the Research Centre of Excellence, Nutrition and Non-communicable Diseases (RCoE NNCD) UPM and was the former head of Medical Gerontology Laboratory, Malaysian Research Institute on Ageing. Her research interests are but not limited to chronic diseases affecting elderly people, nutrition epidemiology and quality of life issues, with strong affinity on research related to renal and bone nutrition. To date, she led 19 research projects and has more than 100 publications including journal articles, modules, national guidelines and books. Dr Chan is recognised as key opinion leader and member of expert panel for various national and international committe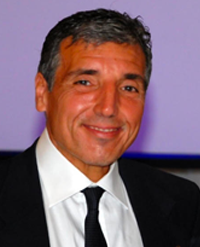 Prof. Mario Barbagallo (IT)
Full Professor of Geriatrics Chairman of the IAGG-ER (International Association of Gerontology and Geriatrics) Clinical Section Director of the Geriatric Unit, Director of the Department of Emergent Pathologies, University Hospital Director Post-graduate program in Geriatrics University of Palermo, Italy
Prof. Mario Barbagallo currently works at the Department of internal Medicine, Health Promotion, Mother and Child Care and Medical Specialties. His current interests include Geriatrics, Disability, Frailty, Alzheimer's disease, MCI, Hypertension, Cardiac failure, COPD, Osteoporosis, Nutrition, Diabetes, Healthy Aging.
Disciplines: Diabetology, Geriatrics and Food Science
Skills and expertise: Aging, Health, Hypertension, Renin-Angiotensin System, Heart failure, Calcium, Osteoporosis, Vitamin D, Fractures Magnesium, Diabetes, Aging, Chronic Obstructive Pulmonary Disease
TUTORS 15 April, 2023 – Mild cognitive impairments and dementias in the older adult –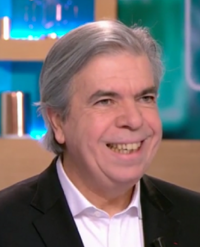 Prof. Bruno Dubois (FR)
Bruno Dubois est Professeur de Neurologie à l'Université Pierre et Marie Curie (Paris 6). Il est Directeur de l'Institut de la Mémoire et de la Maladie d'Alzheimer (IM2A) à l'Hôpital de la Pitié-Salpêtrière à Paris. Il dirige également l'unité de recherche INSERM « Cognition, Neuroimagerie et Maladies du Cerveau » à l'Institut du Cerveau et de la Moelle Epinière (ICM) dans le même Hôpital. Il coordonne le Centre National de Référence « Démences Rares » et le Centre National Multisite « Malades Alzheimer Jeunes ». Il a publié de nombreux travaux notamment sur les études anatomiques et biochimiques des systèmes cholinergiques centraux chez les rongeurs et chez l'homme, sur les troubles cognitifs et comportementaux des patients atteints de maladies sous corticales ou de démence avec une référence particulière à la mémoire et aux fonctions exécutives. Il a récemment organisé le consensus d'experts à l'origine des nouveaux critères diagnostiques de la maladie d'Alzheimer et de sa nouvelle définition. Ses travaux continuent d'étudier cette définition, en explorant davantage les nouveaux outils diagnostiques, tel que les biomarqueurs, dans le but d'identifier une phase asymptomatique de cette maladie. Identifier les facteurs prédictifs serait une avancée considérable pour la recherche thérapeutique.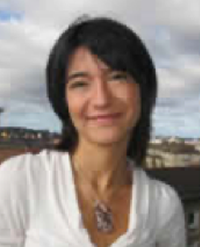 Prof. Francesca Mangialasche (SE)
Francesca Mangialasche is a geriatrician an academic researcher from Karolinska Institute, Karolinska University Hospital and FINGERS Brain Health Institute. The author has contributed to research in topic(s): Dementia & Population. The author has an H index of 37, co-authored 90 publication(s) receiving 9470 citation(s). Previous affiliations of Francesca Mangialasche include University of Perugia.
Prof. Jagadish Chhetri (CN)
Xuanwu Hospital of Capital Medical University, No. 45 Changchun Street, Xicheng District, Beijing 100053, China.
PhD fellow: Combined program at the Xuanwu Hospital of Capital Medical University and Johns Hopkins University, School of Medicine, Baltimore, USA.
Fellowship: University Hospital of Toulouse, Toulouse, France.
Specialize in:  Maintaining autonomy of older people and reducing geriatric conditions such as functional limitations, physical and cognitive decline, Alzheimer's disease, Parkinson's disease e.t.c
President- Nepalese Society of Gerontology and Geriatrics (NSGG).
Council Member: International Association of Gerontology and Geriatrics (IAGG).Member/International expert in geriatrics : World Health Organization Clinical Consortium on Healthy Ageing
TUTORS 11 March – Cardiovascular pathology in older adults –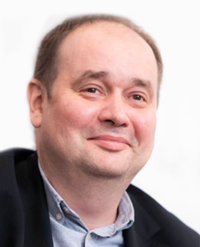 Prof. Jerzy Gąsowski (PL)
Jerzy Gąsowski MD, PhD, a geriatrician, internist, hypertension specialist, is a pull professor of medicine at the Jagiellonian University Medical College, Kraków, Poland. He shares his professional time between the acute inpatient and outpatient care for mostly older persons, teaching of internal and geriatric medicine both at a graduate and post-graduate levels, and research. His research activities have been focusing on hypertension and other cardiovascular aspects of ageing, frailty and sarcopenia. Prof. Gąsowski is a member of the Academic Board of the EuGMS, and is currently serving as the president of the Polish College of Geriatricians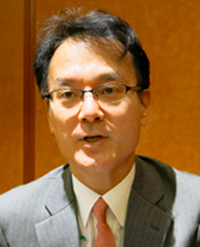 Prof. Hidenori Arai (JP)
Hidenori Arai, MD, PhD. President of the National Center for Geriatrics and Gerontology, President of the Japan Gerontological Society, President of the Japanese Association on Sarcopenia and Frailty, Vice-President of the Japan Geriatrics Society. President of Asian Academy of Medicine for Ageing and Chairman of Asian Working Group for Sarcopenia and Chairman of Asian Working Group for Cachexia.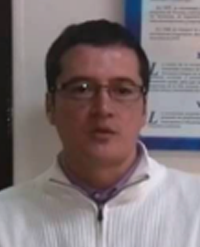 Prof. Jhon Fredy Ramirez-Villada (CO)
Dir. Doctorate of Physical Education – University of Antioquia-Colombia
Present. Scientific Advisor Professor, Magister- Program in Physical Therapy. Autonoma University, Manizales, Colombia. Caldas University, Education Program, 2008.
Present Research Associate. Department of Physical Education and Sports (IUEF), University of Antioquia, Medellin, Colombia.
• Professor in human diagnosis process, physiology of exercise and scientific methodology.
• Researcher in the field of public health.
• Coordinator for international relations IUEF
TUTORS 11 February – Comprehensive Geriatric Assessment: a multidisciplinary teamwork –
Prof. Mark Clarfield MD FRCPC
Dr. Clarfield was brought up and educated in Toronto, receiving his MD from the University of Toronto in1975. He went on to specialise first in Family Medicine, then Community Medicine and Public Health and finally in Geriatrics. Together with his wife, Dr. Ora Paltiel, also a physician in haematology and clinical epidemiology, he moved to Montreal where he was with the Faculty of Medicine at Mc Gill University from 1978 to 1992.
During that period, Clarfield was Chief of Geriatrics at the Sir Mortimer Davis at the Jewish General Hospital as well as head of the Mc Gill University Division of Geriatric Medicine. 
He moved to Israel, and from 1994 to 2001, he was head of the Division of Geriatrics at the Ministry of Health in Jerusalem. After that, he was appointed Head of Geriatrics at the Soroka Hospital, a 1,155 bed acute care institution and the Sidonie Hecht Professor at Ben Gurion University in Beer-sheva where he now works. In 2009 he was appointed head of BGU's Medical School for International Health. He is the medical consultant to Eshel in Jerusalem.
Dr Clarfield's research interests include Alzheimer disease and the related dementias, the organisation of health care services, medical history, and ethics.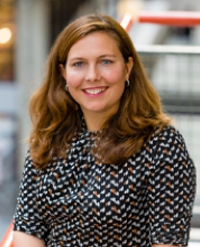 Prof. Bianca Buurma
Bianca Buurman was appointed professor by special appointment of Integrated Elderly Care in 2015. She has also been professor of Acute Geriatrics at Amsterdam UMC (location AMC) since 2017. Her professorship conducts research into how primary care (GPs and district nurses), hospitals and care homes can work together in the best possible way to keep elderly people independent for as long as possible, avoid hospital admissions and give the elderly the best possible quality of life. The research is conducted in close collaboration with the elderly and their informal carers.
Bianca Buurman did a Bachelor's in nursing at the AUAS, followed by a Master's in nursing science at Utrecht. In 2011, she obtained a doctorate through her research on identifying and supporting vulnerable elderly people in hospitals. She coordinated several major studies, amongst others into integrated GP care for vulnerable elderly people and the Integrated Care Bridge (Transmurale Zorgbrug) project, a care pathway for vulnerable elderly people that reduces mortality rates and is being implemented in 25 Dutch hospitals.
In 2013-2014, with the help of a Rubicon grant, Bianca spent a year conducting research into loss of independence amongst the elderly following admission to hospital, at Yale University in the US. In 2014, she was awarded a Veni grant from the Netherlands Organisation for Scientific Research (NWO) to conduct further research into the mechanisms that give rise to loss of function in the elderly.
In 2022, she was elected IAGG-World president (2026-2030)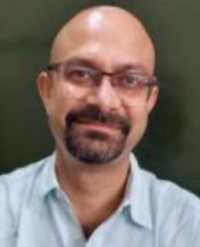 Prof. Ashish Goel
Ashish was previously a Professor of Medicine at the College of Medical Sciences at the University of Delhi in India. He completed his Masters in Public Health from Johns Hopkins Bloomberg School of Public Health under a Fulbright Fellowship. He is a passionate teacher, humble researcher, a conscientious doctor with an ability to create and maintain networks at regional and international level. His areas of interest include medical ethics, doctor-patient relationships, medical education, applications of technology in health, geriatric care and frailty. He loves to cook, travel, teach and write.
TUTORS 14 January 2023 – Functional Ageing –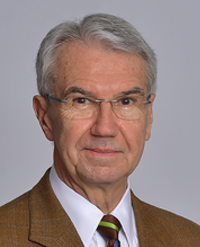 Prof. Jean-Pierre Michel, MD
Dr Jean-Pierre Michel was Professor of Medicine and chairman of the Academic Geriatric department in Geneva University Hospitals till 2011.
Then, he was president of the European Geriatric Medicine Society (EuGMS), while acting as World Health Organization (WHO) expert of the "Aging and Life course program". He is full member of the French Academy of Medicine and Foreign Member of the Royal Academy of Medicine of Spain. He is also director of the International Association Gerontology and Geriatrics (IAGG-world) "Federation of Geriatric Education" and co-responsible of the IAGG e-TRIGGER online training
He has authored over 400 articles in peer-reviewed journals, was responsible of a European report on "Transforming the future of Ageing". He also co-edited the International Textbook of Geriatric Medicine with Dr Cho (2010) and was the first editor of the Oxford Textbook of Geriatric Medicine (2018). He is currently in charge of co-editing the updated versions of these two textbooks.
Prof. Liang Kung Chen
Dr Chen is full professor in Geriatrics at the National Yang-Ming University in Tapei.
Prof Chen is also the Director of the Centre for Geriatrics and Gerontology, Taipei Veterans General Hospital and the Director of Aging and Health Research Centre of National Yang-Ming University.
Dr. Chen's research work is focused on several domains: (1) frailty and sarcopenia, (2) insulin resistance and metabolic resistance of the older people, (3) age-friendly healthcare systems, including long-term care and dementia care, and (4) smart health care and artificial intelligence.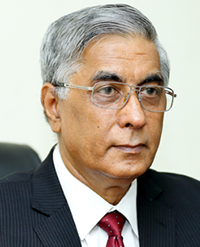 Prof. Arvind Mathur
For more than the past 35 years, Dr Arvind Mathur has been actively engaged in teaching, doing clinical work and research at Dr. S.N. Medical College (Jodhpur) and recently retired as Principal of the college.
He has had an excellent academic career and has been the recipient of the award of Talent Search Scheme Senior Research Fellowship by Indian Council of Medical Research during his studies. He has received and undergone extensive training in various frontiers of the medical field.
He has often served as the inspector for MCI. He is a member of the Technical Resource Group of NACO and various other national consultative committees for health care of elderly.
He is currently the Director of his most recently launched project – ACMERI – Asian Centre for Medical Education, Research & Innovation. The aim of the Organization being to work for improving health of people of Asian continent by imparting medical education, conducting research on relevant health issues, and developing innovative ways of improving health care delivery. 
He is also the founder of Caregivers Asha Society. Caregivers Asha Society has been registered to assess the needs of caregivers, conduct evidence-based research and various programs to reduce stress and burden associated with family caregiving. The objective of society is to improve the quality of care and thus the quality of life of the family caregivers and the care recipients by providing appropriate support to family caregivers with practical skill-building and information. The society will undertake advocacy for proper recognition by the community of the services of family caregivers and their issues.
His latest book on Caregiving for the Elderly has been published in 3 languages – English, Tamil & Hindi